IMB is a modern, international research institute in Mainz, Germany. We are a non-profit organisation opened in 2011 with funding from the Boehringer Ingelheim Foundation and the State of Rhineland-Palatinate.
Our mission is to answer key questions in how organisms grow, age, and develop disease through basic research in epigenetics, genome stability and related fields.
IMB now has over 200 researchers. We attract top students and young scientists from all over the world, with more than half of our PhD students and postdocs coming from abroad. Labs are run with an informal atmosphere and our working language is English.
We perform basic research in the life sciences, ranging from epigenetics, DNA repair & genome stability to developmental biology, biophysics, and computational biology. See our research pages for more information.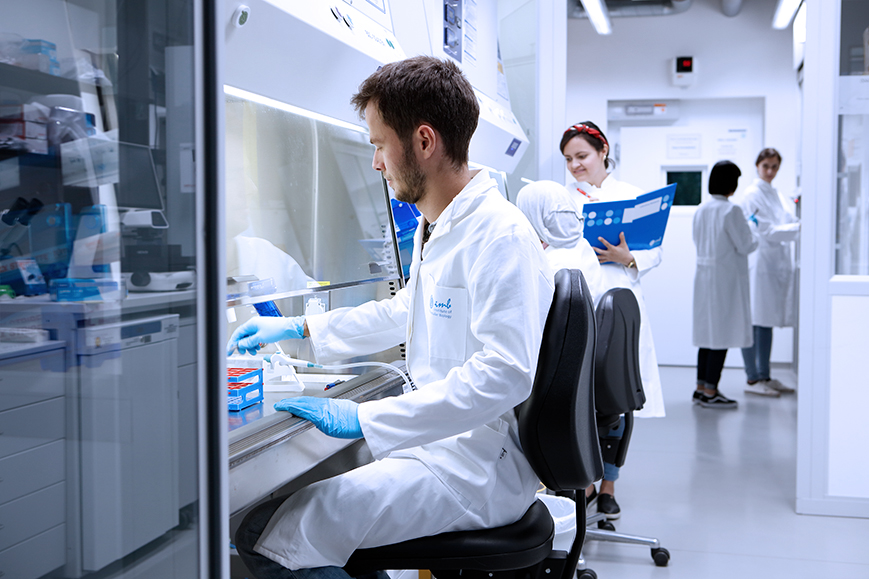 IMB has a professional scientific management team to minimise bureaucracy and support our scientists with securing funding. Our on-site Core Facilities are equipped with state-of-the-art equipment and are run by highly experienced, dedicated teams. We also run regular training lectures to help scientists gain the technical and professional skills they need to excel in their research.
IMB relies on generous support to ensure our scientists have everything it takes to compete at the very forefront of science and embark on long-term innovative projects. Our core funding is provided by the Boehringer Ingelheim foundation, which generously donated €100 million for the period 2010 - 2020. IMB's building was funded by the state of Rhineland Palatinate with €50 million in 2010. Following the success of our research programme, the Boehringer Ingelheim foundation has announced it will contribute a further €54 million and the state of Rhineland Palatinate €52 million from autumn 2020.
IMB's Founding Director is Christof Niehrs and the current Executive Director is René Ketting.
You can find key facts about us in the IMB Factsheet.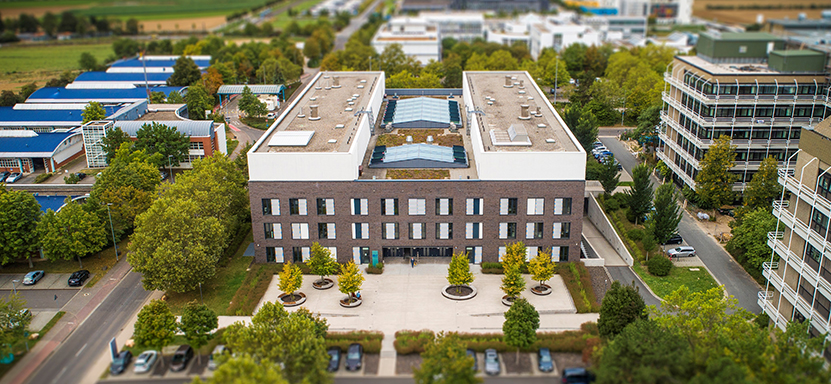 Lay summary
At IMB, we seek to understand human development, ageing and disease by studying how organisms work on the cellular and molecular level. This includes understanding how cells control their genes, protect their DNA from damage and regulate protein production – as well as how these processes go wrong in disease and with age.
We recruit the brightest young students and scientists from all over the world and train them to become future leaders in science. IMB participates in several educational outreach events for the public, including the Mainz Science Fair and events for schoolchildren (Girls' Day, KinderUni).