Electronics Laboratory (E-Lab)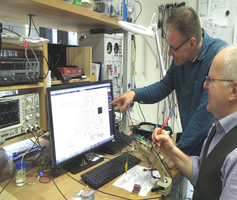 The E-Lab provides support for the day to day work of IMB by fixing technical devices. In addition, they work on specific inventions that facilitate the research of IMB's scientists. The E-Lab technicians also provide training for young apprentices (Auszubildende) to enable them to become qualified electronics technicians.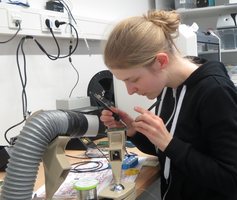 Services offered:
Building and constructing electric devices which are not available on the market or are uniquely specialised for the scientific research
Professional analysis and repair of all defects in electronic equipment used at IMB
Contact: elab@imb.de +49 (0) 6131-39-21563
The E-Lab is a member of the Fachverband Elektro- & Informationstechnik Hessen/Rheinland-Pfalz (Trade Association of Electrical and Information Technology Hessen/Rhineland-Palatinate).